Blogs
Our news and insights
So what now with regards to AARTO?
AARTO has been in the making for more than a decade. According to the latest turn of events at the beginning of 2022, the Road Traffic Infringement Agency (RTIA) warned road users that the provisions of the Administrative Adjudication of the Road Traffic Offences (AARTO) Act are still enforceable. This is the case at least until the upcoming Constitutional Court hearing.
What this basically means is that while the saga continues, you'll are still responsible for any AARTO fines. A version of the system is already in place in Johannesburg and Tshwane. The drivers of company cars or fleets need to be alerted to this fact.
So what's the story with AARTO? Will it be scrapped or will it eventually happen? Let's look at where we are: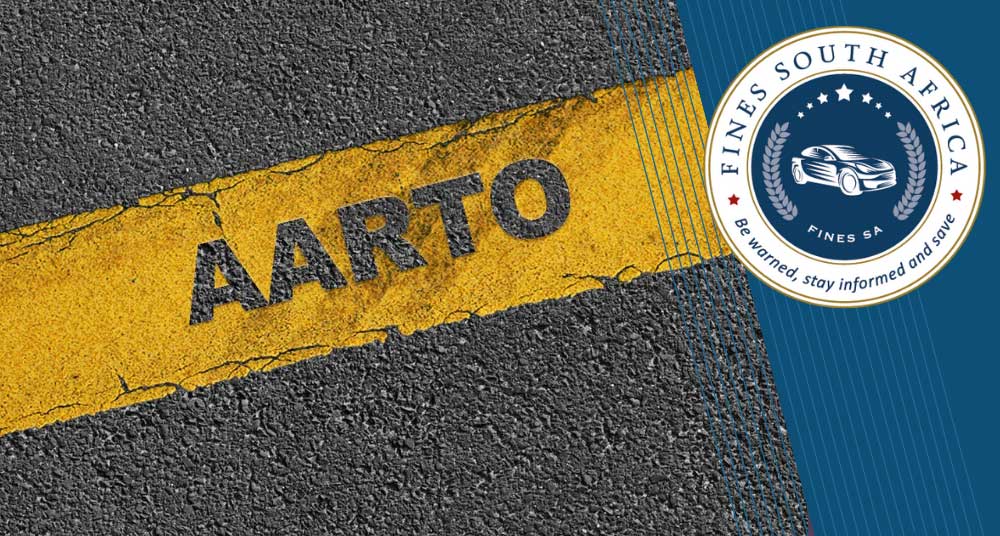 The thinking behind AARTO
The AARTO system aims to curb South Africa's unacceptably high death rate by introducing a demerit system that will eventually see serious traffic offenders' licences suspended and even revoked.
The AARTO Act does not deal with serious road traffic offences like reckless, negligent or drunken driving, these offences will still be dealt with criminally. However, it replaces the Criminal Procedure Act in prosecuting road traffic offences. Currently, the Criminal Procedure Act applies everywhere in South Africa except Johannesburg and Tshwane for more info on what this means for you, check out the website.
How does the demerit system work?
Basically, when a driver incurs 15 or more demerit points, their licence will be suspended for a certain period of time. You can find out more information on which fines incur which offences here.
Basically, every driver in the country starts on a basis of zero points. Every traffic infringement carries a fine and a penalty of a certain number of points. This could be anything from 1 point to 6 points for serious, potentially life-threatening traffic violations.
Once you get to 15 points, your licence will be suspended for 3 months for every point you are over. For example, if you have 19 points, that's 4 points over 15, so your licence will be suspended for 12 months.
Similarly, it takes 3 months to remove each demerit point to regain your licence. So after 12 months, you'll be back to 15 points and will be able to drive again. Your first traffic infringement thereafter will again put you over 15, and your licence is suspended once again for 3 months per point. Also, note that driving without a licence carries a large fine. If you drive a year without any infringements, your points would have dropped from 15 to 11. One more year of safe driving practice, and you'll have only 7 demerit points to your name. And so on.
If a driving licence or an operator card is cancelled twice, and more than 15 demerit points once again accumulated, the driving licence or operator card will be cancelled. In the case of a driving licence, this means redoing your learner's licence once you can drive again. In the case of an operator card, it could possibly mean that the vehicle will be scrapped.
For an idea of the types of offences and the associated points, check out a breakdown of the demerit point system.
So what's next?
The best way to avoid fines and having your driver's licence suspended is ultimately to adhere to the rules of the road. Safe drivers have nothing to fear from AARTO and the demerit system. It's also useful to be informed about how the points system impacts you as an individual driver, and importantly - if anyone else drives a vehicle registered in your name. Being a safe and conscientious driver will also help you avoid the heavy administrative process you'll be subjected to if you dispute your ticket.
Check your fines today
We've made it our mission to cut through the red tape and frustrations when dealing with traffic fines. So click here to receive your free outstanding traffic fine report today. Don't delay, since updates on your traffic fine status take more than a day or two to reflect. Municipalities have massive backlogs, and if a warrant has been issued for your arrest they will have to go to court. Click here for more details.
All you need to do is go to the website and enter your details and ID number. The system then taps into the records and reverts with any outstanding fines within 48 hours of registration. It's safe and user-friendly and doesn't share personal details with the authorities. And most importantly of course - you get discounts of up to 50%!
Alternatively, send your ID number, name, cell phone number and e-mail address to help@finesSA.co.za. We offer 10 convenient, pain-free ways to pay, including cash, EFT, Snapscan or Zapper as well as newly introduced BNPL (buy now pay later) option. Check out our website for more about our revolutionary list of payment options and easy four-step process.