Blogs
Our news and insights
New driver? Here's what you need to know about traffic fines in South Africa!
Just got your South African driver's licence? Congratulations! The open road beckons!
But with the open road comes the temptation to floor the pedal to the metal, leading to traffic violations and traffic fines. So if you're a new driver to our roads, here's a quick introduction to South African traffic fines and what to expect.
THE RULES OF THE ROAD
You've just passed your driver's license, so it's time to put into practice all the good habits you've learned.

Speed and drunk driving are the two biggest causes of road fatalities on our roads. The goal of traffic fine enforcement is to ultimately avoid road fatalities and accidents. In South Africa, 26 out of every 100 000 people die on the roads – far higher than the global average of 18 per 100 000.* We all have a responsibility to be safer drivers on our roads, starting with adhering to the rules of the road. Stick to that, and you'll never have to worry about fines and associated expenses.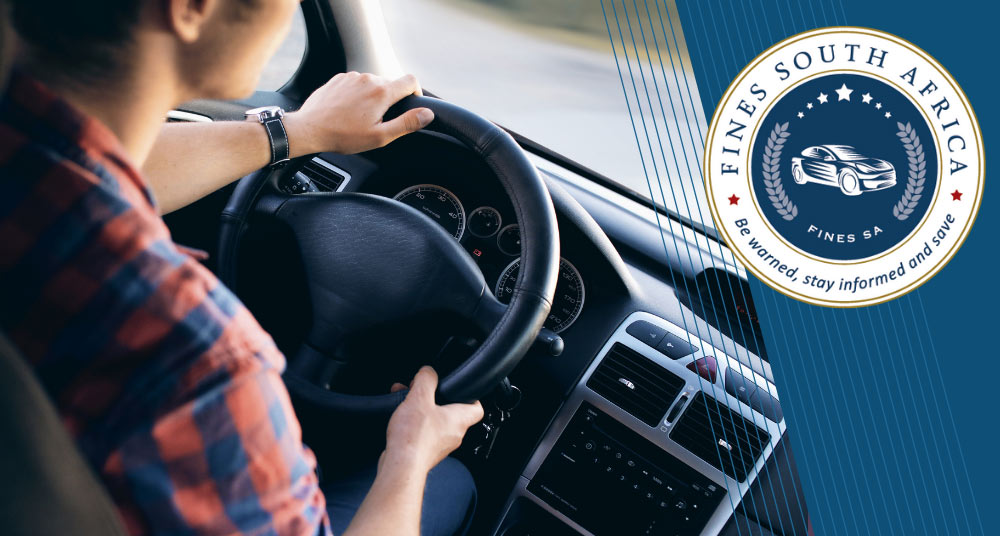 INDIVIDUAL MUNICIPALITIES - LOADS OF HEADACHES
In South Africa, traffic fines are administered by individual municipalities. Because of the fragmented nature of the system, drivers are often unaware that they have outstanding fines and even warrants of arrest linked to their ID number.

Fines SA has solved this problem by creating the most convenient, comprehensive platform on which to check and pay traffic fines. While not the only company in the country to do so, Fines SA is the most comprehensive by far - consolidating fines from more than 250 municipalities into one, easy-to-navigate platform. Competitors often claim nation-wide representation, but only collate fines from maximum 50 municipalities.
Fines SA also provides a comprehensive national report, free of charge, to any South African company or individual registered on its system.
WHY BOTHER WITH TRAFFIC FINES AT ALL?
You might ask yourself if it's worthwhile paying your traffic fines at all. The answer is a resounding yes. Non-payment could lead to your arrest at a traffic roadblock, being blocked on the eNaTIS system and even jail time.
BUT FINES ARE SO EXPENSIVE!
They don't need to be. As a Fines SA client, you will never pay full price for your fines. Our expansive working relationship with individual municipalities allow us to negotiate discounts on your behalf - some as high as 50%. You also won't pay the 'convenience fees' and other costs billed by competitors.
CHECK YOUR FINES TODAY
We've made it our mission to cut through the red tape and frustrations when dealing with traffic fines. So click here to receive your free outstanding traffic fine report today. Don't delay, since updates on your status take more than a day or two to reflect. Municipalities have massive backlogs, and if a warrant has been issued for your arrest they will have to go to court. Click here for more details.
All you need to do is go to the website and enter your details and ID number. The system then taps into the records and reverts with any outstanding fines within 48 hours of registration. It's safe and user-friendly, and doesn't share personal details with the authorities. And most importantly of course - you get discounts of up to 50%!
Alternatively, send your ID number, name, cell phone number and e-mail address to help@finesSA.co.za. We offer 10 convenient, pain-free ways to pay, including cash, EFT, Snapscan or Zapper as well as newly introduced BNPL (buy now pay later) option. Check out our website for more about our revolutionary list of payment options and easy online registration options.