Blogs
Our news and insights
The AARTO points demerit system explained
AARTO has been in the news a lot lately. If you've been looking for a quick guide on what it is and what it means for you - this is it.
WHAT IS AARTO
AARTO stands for 'Administrative Adjudication of Road Traffic Offenses'. The AARTO Amendment Act aims to create a safer driving environment for all motorists and pedestrians and to ensure that offences are dealt with fairly. It is administered by the Road Traffic Infringement Authority (RTIA) which is a state-owned entity funded mainly by traffic fines.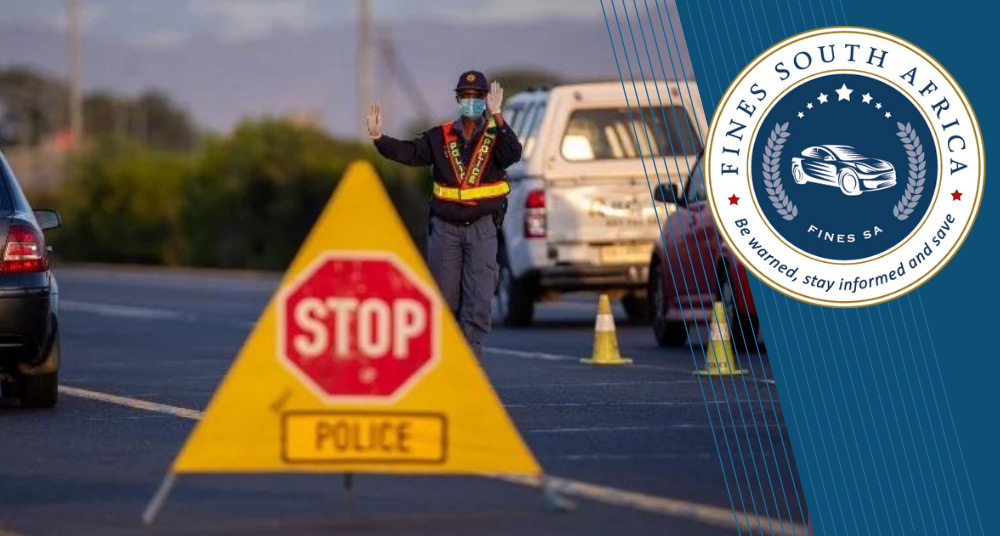 HOW DOES IT WORK?
In short: AARTO is based on a points demerit system, where you lose a set amount of points for driving infringements. Every type of licence starts with zero demerit points. For example, a learner driver may accumulate up to 6 demerit points without losing his or her driving privileges, and a licensed driver may accumulate up to 15 demerit points without losing his or her driving privileges. Different infringements carry different demerit points, depending on severity.
Demerit points are applied when the fine is paid, an enforcement order is issued, or the person charged with a criminal offence is convicted. Unfortunately, paying the fine does not prevent demerit points, once you 'earned' them they are on your permanent record.
Demerit points are reduced at a rate of one point every three months until your score is back to zero. When the threshold specified above is exceeded (i.e. 15 points for regular drivers), the licence or relevant document is suspended for three months for each demerit point over the threshold.
During the suspension period, the affected person may not drive AND the affected vehicle may not be driven.
A driver's licence may be suspended twice in the lifetime of its holder. If the threshold is again exceeded after two suspensions, the driver's license is cancelled.
Fines SA is undoubtedly the experts in AARTO in SA at the moment - have a look at our dedicated AARTO online portal for all the information you may require.
Importantly - you'll find a handy reference guide on the number of points per infringement, as well as news as it becomes available on the status of large-scale implementation.
GET ON TOP OF YOUR FINES TODAY
Paying a fine takes more than a day or two to reflect on a traffic fine management system. AARTO and municipalities have backlogs, and if a warrant has been issued for your arrest they will have to go to court. Click here for more details.
FOUR EASY STEPS TO PAY YOUR FINES
Claim your free, comprehensive traffic fine report today. You can then decide which fines are priority, and which infringements can be settled later. You can also request reports for family members.
1. Sign up if you are a first time user and create your account,
2. Sign in to view your account and select the fines you want to pay,
3. Pay via one of our convenient payment methods, including: Snapscan, Zapper, Masterpass, Mobicred, Credit and Debit cards, EFT or cash,
4. We will send you receipt numbers electronically for your records. Some receipts may take some time as we rely on individual municipalities to issue them.
GET UP TO 50% DISCOUNT!
And did we mention that you get up to 50% discount on all your fines with Fines SA? It's true! We've managed to broker huge discounts with municipalities on behalf of our clients. Some other service providers also offer smaller discounts, but then they add admin fees. So always check the fine print before you go with a service provider to manage your fines.
DON'T DELAY! MANAGE YOUR TRAFFIC FINES TODAY.
Check the status on all your current and future AARTO fines and other traffic fines.
Demerit points will also be shown once the AARTO system is live.
Save up to 50% on all outstanding traffic fines.
Pay zero service fees and no hidden costs.
Check your new fines, and see your paid fines 24/7/365.
Select and pay for fines online via multiple payment options.
Amend contact information and invoice details.
Add family and/or friends.
View images of fines (if available).
Add your business/fleet information.