Blogs
Our news and insights
Why should you pay your traffic fines?
So you've just been surprised with a notice that you've incurred a fine. At least you received a heads up - many South Africans are not aware of fines linked to their ID numbers.
In South Africa, fines are managed by individual municipalities with varying degrees of efficiency. Most municipalities, however, still rely on our postal system, causing delays and non-delivery of fines and summons'. Because the national traffic fine system is also not centralised, you might not know about fines incurred in other regions of the country until you are stopped at a road block.

The current focus in the media on the AARTO (Administrative Adjudication of Road Traffic Offences) Act also highlights some frustrating discrepancies.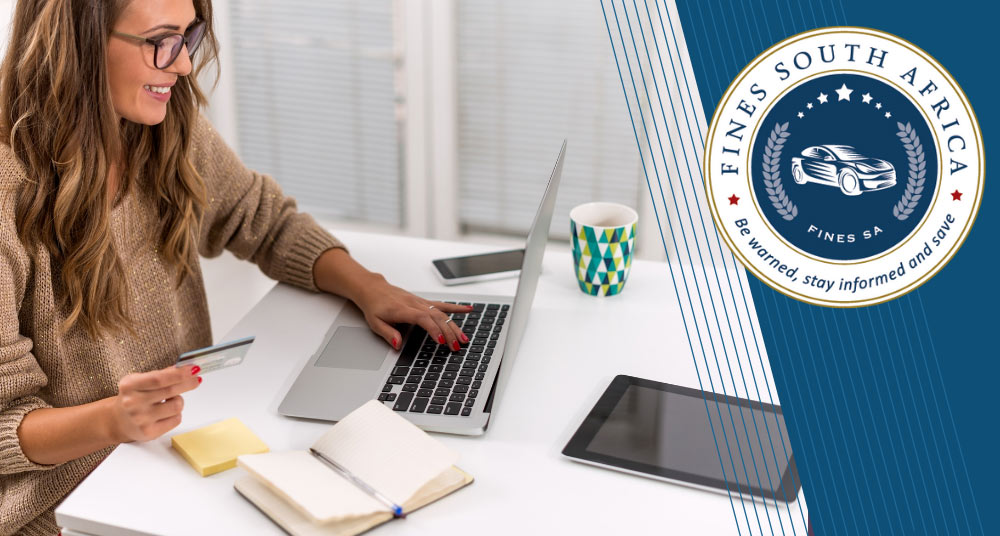 For example while the rest of the country awaits roll out, a version of AARTO is already in effect in Tshwane and Johannesburg. This means that two traffic fine systems are currently in place in those municipalities; the old system, as well as the Criminal Act system. It all gets a bit complicated.
However, not knowing about fines will not safeguard you against prosecution. The responsibility for your fines ultimately rest with you. Non-payment risks the following penalties:
WARRANT OF ARREST
The relevant Municipality issuing the fine can enforce payment by issuing a warrant for your arrest if you do not represent yourself on the specified court date. You will then be charged with being in contempt of court. This may lead to arrest, imprisonment and additional penalties.

In the case of a criminal summons or warrant of arrest issued against you, Fines SA can help facilitate the penalties instead of you having to face a magistrate. This is not only done for expediency, but also to alleviate the pressure on the traffic fine system and to help reduce backlogs.
ARREST AT A ROADBLOCK
The last thing you want when heading away for the weekend is to be caught in a jam because of outstanding traffic fines.
As mentioned above, a warrant of arrest can be issued if you fail to pay a traffic fine by the due date, or fail to appear in court on a criminal summons. Police at roadblocks may not have a warrant, but they can still check whether you have outstanding fines by recognizing your license plate or ID number. Not being aware of the warrant is not a valid excuse to avoid arrest.
BLOCKED ON eNATIS
When you have a warrant for your arrest or outstanding fines against your name, it could become difficult to renew your license disc as your ID number could be blocked on the eNATIS system. This could result in further penalties for an expired license, as well as insurance companies not honouring a claim if your license disc has lapsed.
NAG FINES
A non-admission of guilt (NAG) fine is a serious traffic fine that can be issued to drivers speeding 30 kms over the speed limit. Unfortunately Fines SA does not provide assistance with NAG fines, as you may have to appear in court to determine the amount of the fine. In this case, we suggest you seek advice from an attorney.
A CENTRALISED SOLUTION
The solid solution to managing your traffic fines is to use a third party traffic fine management system like Fines SA. But which one to use? It's simple - when deciding on a provider, check how many municipalities they represent. Some providers claim nation-wide representation, but only show information from 40 or 50 municipalities. Fines SA is the only service provider in South Africa to collate fines from over 250 municipalities into one, easy-to-navigate platform.
CHECK HOW MANY FINES YOU HAVE ON YOUR NAME
We've made it our mission to cut through the red tape and frustrations when dealing with traffic fines. So click here to receive your free outstanding traffic fine report today.

Alternatively, send your ID number, name, cell phone number and e-mail address to help@finesSA.co.za. Once you are registered with Fines SA, you will also receive an email alert when a new fine is incurred in any province in SA.
YOU CHOOSE WHICH FINES TO PAY
Fines SA offers substantial discounts of up to 50%, and we don't charge our clients the 'convenience fees' billed by our competitors. The reason for the large discounts offered is that we pay traffic fines over, in bulk, to more than 250 municipalities. So the more we pay, the more your save.

And here's the good news - you decide which fines to pay first. You decide which ones are priority, and can plan on when to pay the others.
REVOLUTIONARY PAYMENT OPTIONS
Fines SA is always on the lookout to make your life easier, more efficient and less stressful. As a result, we now offer 10 ways to pay. Just click on the various payment links on your quote, statement and sms to pay for example through EFT, Snapscan, PayFast, Zapper as well as newly introduced BNPL (buy now pay later) option.

To find out more, check out the dedicated newsletter explaining the different options.

*Source: https://www.wits.ac.za/news/latest-news/opinion/2021/2021-04/south-africa-bottom-of-the-class-for-road-safety-heres-why-this-isnt-true.html