Blogs
Our news and insights
Roadblock season is now open
The mid-year holidays are here and we're all looking forward to taking a break. School holidays are also the time of the year when road fatalities increase. In January 2022, statistics revealed that fatalities increased in most provinces. The main causes of the road fatalities during this period were:
1. Speeding
2. Jaywalking
3. Wet or slippery road surface
4. Overtaking across barrier lines
5. Poor visibility
You can get more of the statistic here.

To curtail the increase in fatalities over the festive season, the prevalence of roadblocks and speed traps will also be increasing, and more fines issued.

The purpose of roadblocks is to identify drunk drivers, check the validity of vehicles and driver's licenses and to search for illegal goods. Speed traps aim to calm down high speeding zones and enforce maximum driving speeds.

So now that roadblock season is open, you could encounter two types of roadblocks: Informal and K78 roadblocks. We did a article on the two different types of roadblocks and your rights when you're stopped at them. Make sure you have a quick look before you head on your road trip.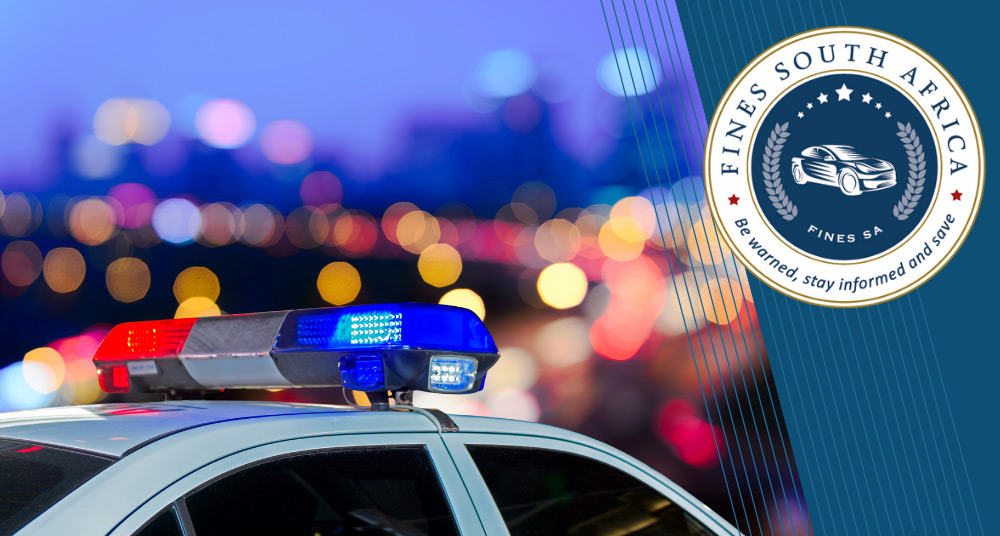 ARREST
If you have a warrant of arrest out on your name, you could run into serious trouble at a roadblock. Many instances have been noted where drivers were arrested if an ID check showed an outstanding warrant of arrest.

Possible arrest at a roadblock is one of the results of not paying your fines. Another is an admin block.
ADMIN BLOCK
As you know - driving without a licence is a serious traffic offense in South Africa. And if you neglect to pay your traffic fines, you could eventually find yourself at a roadblock in this very position. An admin block on the eNaTIS system happens when you have outstanding traffic fines or warrants. Lifting an admin block is quite a story... and could see you driving around illegally while you try to get it sorted out. And it gets more complicated if you're in an accident. Insurance companies could ask for a valid driver's licence when processing an insurance claim, and could use the fact that your licence has lapsed as a reason not to pay out a claim.
AVOID ROADBLOCK STRESS
In many cases, drivers do not even realise that a warrant of arrest has been issued or an admin block initiated. Mainly because in South Africa, fines are often still posted. The first step to avoid stressful roadblock situations is to know your traffic fine status. So click here to register to see your outstanding traffic fines.
DON'T LEAVE THIS TOO LATE.
Paying a fine takes more than a day or two to reflect on a traffic fine management system. AARTO and municipalities have backlogs, and if a warrant has been issued for your arrest they will have to go to court. Click here for more details.
FOUR EASY STEPS TO PAY YOUR FINES
Claim your free, comprehensive traffic fine report today. You can then decide which fines are priority, and which infringements can be settled later. You can also request reports for family members.
1. Sign up if you are a first time user and create your account,
2. Sign in to view your account and select the fines you want to pay,
3. Pay via one of our convenient payment methods, including: Snapscan, Zapper, Masterpass, Mobicred, Credit and Debit cards, EFT or cash,
4. We will send you receipt numbers electronically for your records. Some receipts may take some time as we rely on individual municipalities to issue them.
GET UP TO 50% DISCOUNT!
And did we mention that you get up to 50% discount on all your fines with Fines SA? It's true! We've managed to broker huge discounts with municipalities on behalf of our clients. Some other service providers also offer smaller discounts, but then they add admin fees. So always check the fine print before you go with a service provider to manage your fines.
DON'T DELAY! MANAGE YOUR TRAFFIC FINES TODAY.
Check the status on all your current and future AARTO fines and other traffic fines.
Demerit points will also be shown once the AARTO system is live.
Save up to 50% on all outstanding traffic fines.
Pay zero service fees and no hidden costs.
Check your new fines, and see your paid fines 24/7/365.
Select and pay for fines online via multiple payment options.
Amend contact information and invoice details.
Add family and/or friends.
View images of fines (if available).
Add your business/fleet information.