Blogs
Our news and insights
MAKING SA ROADS SAFER
It's a well-known fact: South Africa has some of the highest road accident fatality rates in the world.
About 14 000 people lose their lives per annum, a distressingly high figure that can be avoided if all motorists and pedestrians stick to the rules of the road. Watch Fines SA's Barry Berman discuss these figures and what can be done about it in these video interviews.
THE AARTO DEMERIT SYSTEM
The long-awaited Administration Adjudication of Traffic Offences (AARTO) system aims to curb this unacceptably high death rate by introducing a demerit system that will eventually see habitual traffic offenders' licences suspended and even revoked. The system is set to roll out in full force before the end of 2021.
The AARTO system aims to ultimately protect you, and your loved ones, on the roads. And although public sentiment might not be overwhelmingly positive regarding the system at the moment, it will act as a deterrent because of its severe repercussions for repeat offenders.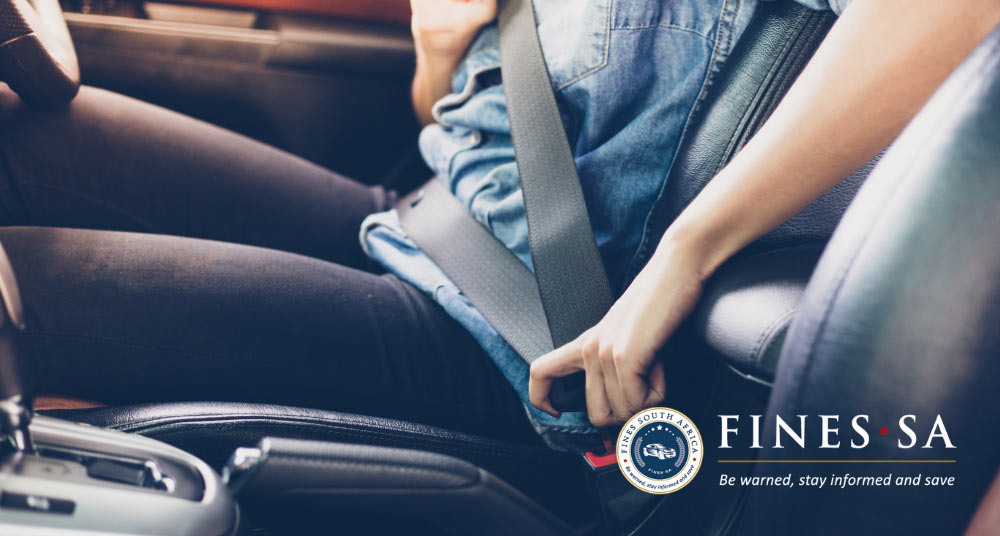 The heavy administrative process associated with revocation and representation will also most probably ensure greater compliance to the rules of the road. To get an idea of the forms and processes involved for AARTO representation, driver nomination and revocation, have a look at the official government website.
HOW DOES THE DEMERIT SYSTEM WORK?
Understanding how AARTO and the demerit system work is essential for all drivers.
In short, when a driver incurs 15 or more demerit points, their licence will be suspended for a certain period of time.
Basically every driver in the country starts on a basis of zero points. Every traffic infringement carries a fine and a penalty of a certain number of points. This could be anything from 1 point to 6 points for serious, potentially life-threatening traffic violations.
Once you get to 15 points, your licence will be suspended for 3 months for every point you are over. For example if you have 19 points, that's 4 points over 15, so your licence will be suspended for 12 months.
Similarly, it takes 3 months to remove each demerit point to regain your licence. So after 12 months, you'll be back to 15 points and will be able to drive again. Your first traffic infringement thereafter will again put you over 15, and your licence is suspended again for 3 months per point. Also note that driving without a licence carries a fine of up to R 3 500. If you drive a year without any infringements, your points would have dropped from 15 to 11. One more year of safe driving practice, and you'll have only 7 demerit points to your name and so on.
If a driving licence or an operator card is cancelled twice, and more than 15 demerit points once again accumulated, the driving licence or operator card will be cancelled. In the case of a driving licence, this means redoing your learner's licence once you can drive again. In the case of an operator card, it could possibly mean that the vehicle will be scrapped.
The final amount of demerit points per offence is currently being finalised. For an idea of the types of offences and the associated points, check out the documents and amendments available on the government associated website, or a handy pdf available on Arrive Alive's website.
The best way to avoid your driver's licence being suspended is ultimately to adhere to the rules of the road. Safe drivers have nothing to fear from AARTO and the demerit system. It's also useful to be informed about how the points system impacts you as an individual driver, and importantly - if anyone else drives a vehicle registered in your name. Being a safe and conscientious driver will also help you avoid the heavy administrative process you'll be subjected to if you dispute your ticket.
Don't get caught unawares. Start by checking whether you have any outstanding fines on Fines SA. Fines SA has service arrangements with more than 250 municipalities; creating a central database on which to check outstanding fines.
All you need to do is go to the website and enter your details and ID number. The system then taps into the records and reverts with any outstanding fines within 48 hours of registration.
Alternatively, send your ID number, name, cell phone number and e-mail address to info@finesSA.co.za. Fines SA offers 10 convenient, pain-free ways to pay, including cash, EFT, Snapscan or Zapper and you are guaranteed an electronic receipt for the transaction. Check out our easy reference newsletter that explains all the options in more details.
The system is safe and user-friendly, and doesn't share personal details with the authorities. Instead, we offer motorists the convenience of avoiding the ques and settling fines via their computer or smartphone. And most importantly - for you at least - is that Fines SA has agreements with the municipalities it has partnered with to negotiate discounts of up to 20%, depending on the severity of the charges.
In the case of a criminal summons or a warrant of arrest having been issued, Fines SA can also help facilitate the penalties instead of facing a magistrate. This is not only done for expediency, but also to alleviate the pressure on the traffic fine system and help reduce backlogs. Fines SA will also send you regular updates on any traffic fine infringements as they happen.