Blogs
Our news and insights
Local industry leader global innovator
Since its inception in 1994, Fines SA (then Mekaish Traffic Fine Management) has been focussed on making the lives of South African drivers easier.
From its initial product offer of personalised number plates and queuing services, the company has organically expanded over the years to pioneer seamless online traffic fine payment solutions.
Innovation in a fragmented market
Today, Fines SA is the undisputed leader in traffic fine administration. To get the company to where it is, owner and founder Barry Berman and his team took inspiration from international models; adapting them to the local market by developing proprietary software.
Locally, fines are administered by individual municipalities. Because of the fragmented nature of the system, drivers are often unaware that they have outstanding fines and even warrants of arrest linked to their ID number. This could result in massive fines, arrest, even imprisonment.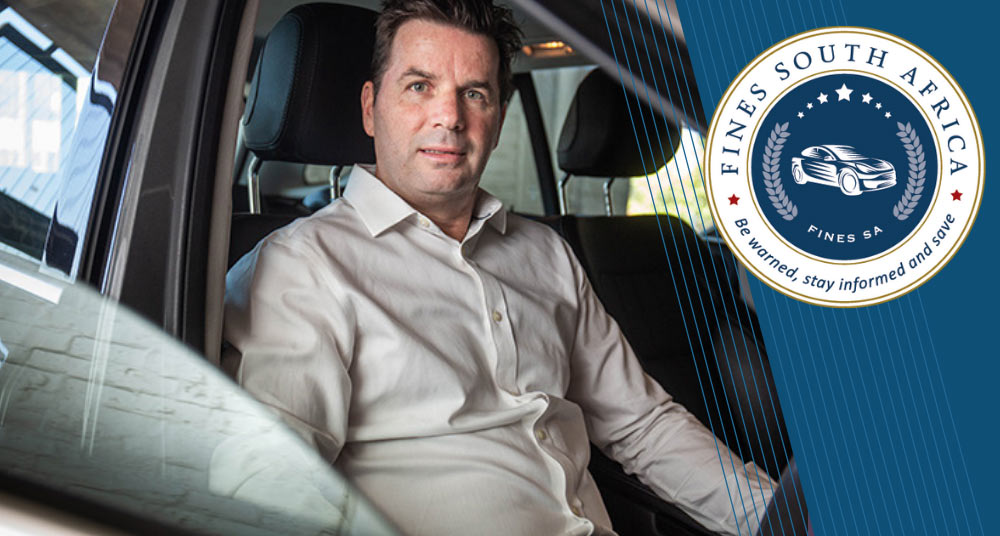 Most comprehensive database in South Africa
Fines SA has solved this problem by creating the most convenient, comprehensive platform on which to check and pay traffic fines. While not the only company in the country to do so, Fines SA is the most comprehensive by far - consolidating fines from more than 250 municipalities into one, easy-to-navigate platform. Competitors often claim nation-wide representation, but only collate fines from maximum 50 municipalities.

Fines SA also provides a comprehensive national report, free of charge, to any South African registered on its system.
No convenience fee and a 50% discount
Being so widely representative is not all that sets the company apart. For the consumer, the biggest benefit is probably the substantial discounts of up to 50%. Clients also don't pay the 'convenience fees' and other costs billed by competitors.

The reason for the large discounts is because we pay traffic fines over in bulk to more than 250 municipalities. So the more we pay, the more YOU save.
Revolutionary payment options
Fines SA is always on the lookout to make your life easier, more efficient and less stressful. As a result, we now offer 10 ways to pay. Just click on the various payment links on your quote, statement and sms to pay for example through EFT, Snapscan, PayFast or Zapper. To find out more, check out the dedicated newsletter explaining our the different options.
Check your fines today.
We've made it our mission to cut through the red tape and frustrations when dealing with traffic fines. So click here to receive your free outstanding traffic fine report today. Don't delay, since updates on your status take more than a day or two to reflect. Municipalities have massive backlogs, and if a warrant has been issued for your arrest they will have to go to court. Click here for more details.

On the topic - Fines SA can also handle warrants of arrest, admin blocks and NAG'son your behalf. So claim your free, comprehensive traffic fine report today. You can then decide on which fines are priority, and which infringements can be settled later. You can also request reports for every driver in your family.

All you need to do is go to the website and enter your details and ID number. The system then taps into the records and reverts with any outstanding fines within 48 hours of registration. It's safe and user-friendly, and doesn't share personal details with the authorities. And most importantly of course - you get discounts of up to 50%!

Alternatively, send your ID number, name, cell phone number and e-mail address to help@finesSA.co.za. As mentioned, we offer 10 convenient, pain-free ways to pay, including cash, EFT, Snapscan or Zapper as well as newly introduced BNPL (buy now pay later) option.

In the case of a criminal summons or a warrant of arrest being issued, Fines SA can also help facilitate the penalties instead of you having to face a magistrate. This is not only done for expediency, but also to alleviate the pressure on the traffic fine system and to help reduce backlogs.

Don't delay. Manage your traffic fines today.
Save up to 50% on all outstanding traffic fines.
Pay zero service fees and no hidden costs.
Receive regular traffic fine infringement reports.
Register all drivers in your business or family.
AARTO fines also included on the platform
Demerit points will also be shown once the system is live